Whether for business or pleasure, trips can provide unneccessary stress and worry. So, why not stay over, choosing from a wide selection of hotels at most major UK airports. If you intend on driving to the airport, you can also take advantage of some of our special packages, that combine both parking at the airport and a relaxing hotel room to start off your trip. Rates begin from as little as an additional £20 to the normal parking charge.
Offering hotels near to 10 UK airports, and with a choice between 3 and 4 star hotels at some of the larger airports, take a look at what we can offer by entering your infromation.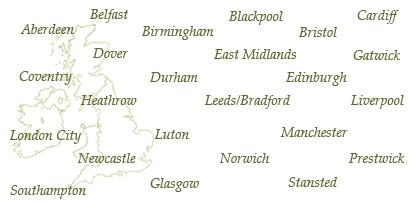 Book an airport hotel, and avoid the rush hour traffic. Our rates include parking and sometimes only work out just a few pounds more than parking alone. Select the airport you require, enter your night of stay and choose whether you require accommodation only or a package including parking. Our system will quickly check the price and availability and then display a list of all the available hotels.
Telephone Booking
To book over the telephone, please call: 0870 737 7671 quoting ref: WE107
Disclaimer:
Airport Parking Express accepts no responsibility for any of the content contained herein. The information contained within these pages, are intended purely as informational only. Airport Parking Express will accept no responsibility for any consequential loss, injury, or accident that may arise from the reference materials herein. Airport Parking Express also does not accept any liability for external sites linked to by us. The information should be taken 'as is', and is intended to serve purely as a help guide.