We can offer the widest possible range of vehicles in over 30 countries. In many locations one-way rentals and/or extra drivers are free. For the majority of our rentals there is NO INSURANCE EXCESS in respect of damage to the rental vehicle. Please check in the info / other information section or contact reservations.
Freedom to Roam!
You can add a whole new dimension to your trip by having a hire car available. Avoid the complexities and restrictions often involved with public transport and find those less crowded areas, usually frequented only by the locals.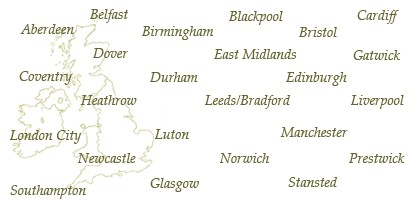 Why Pre-Book?
During the peak season, it can be far more expensive to hire a car locally. Pre-booking can minimise the costs involved with car hire, as well as ensuring that the vehicle you require for your needs is available to you – no need for costly up-grades because the car you want is sold out. Additionally, by pre-booking you are able to pinpoint the costs before you travel, allowing you greater control over your trip budget.
Disclaimer:
Airport Parking Express accepts no responsibility for any of the content contained herein. The information contained within these pages, are intended purely as informational only. Airport Parking Express will accept no responsibility for any consequential loss, injury, or accident that may arise from the reference materials herein. Airport Parking Express also does not accept any liability for external sites linked to by us. The information should be taken 'as is', and is intended to serve purely as a help guide.